National Injury Prevention Day (NIPD) spreads the message about the importance of injury prevention across Canada. We share messages on the importance of injury prevention and encourage our partners and supporters to do the same, tagging their social media posts with the hashtags #ParachuteNIPD and #TurnSafetyOn.
In 2020 we had more than 4.4 social media impressions with posts and shares on Twitter, Facebook, LinkedIn, Instagram and TikTok.
Health leaders such as Dr. Theresa Tam, Canada's Chief Public Health Officer, and The Hon. Patty Hadju, Minister of Health, joined our campaign through social media posts.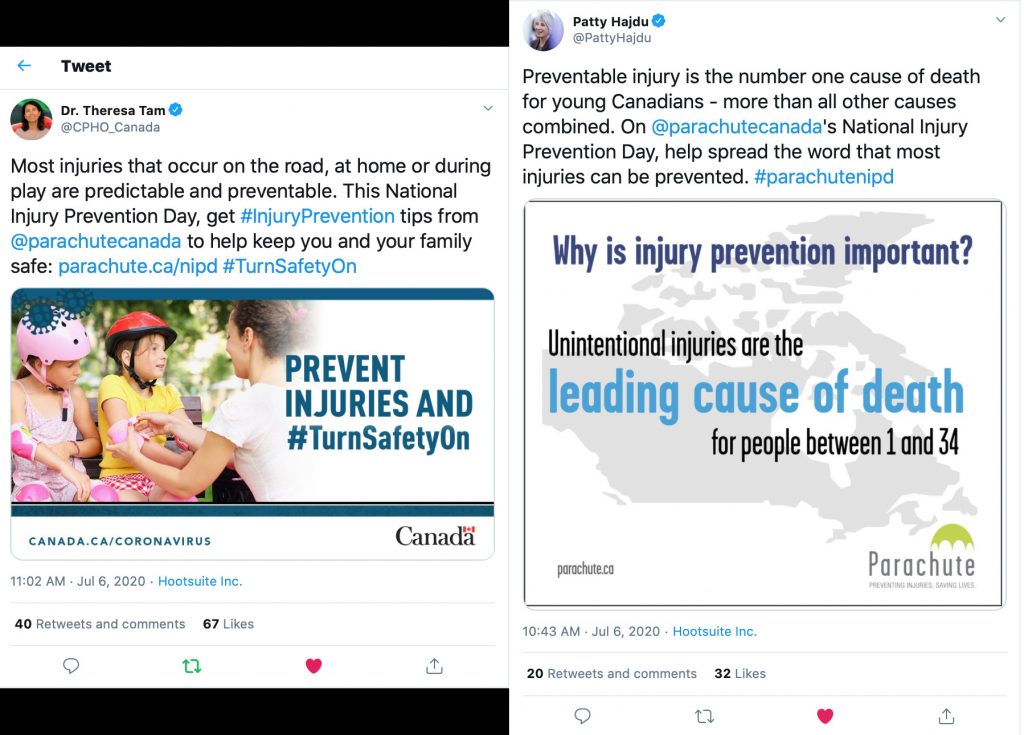 Politicians, businesses, municipalities and individuals joined the conversation and more than 70 partner organizations also created unique posts about injury prevention to share, including:
Health-care provider organizations
Health units
Hospitals
Parent organizations
Seniors organizations
Sports organizations
Safety Newfoundland
Public Health Zone, Halifax
Northern Health (Ontario)
Saskatchewan Prevention
Injury Prevention Centre, Alberta
British Columbia Injury Prevention Research Institute