Carly Smith, 17, a Moncton-area teen who is a successful athlete, scholar and community leader – all while being an amputee with one arm – is 2021's recipient of the Stacey Levitt Memorial Award.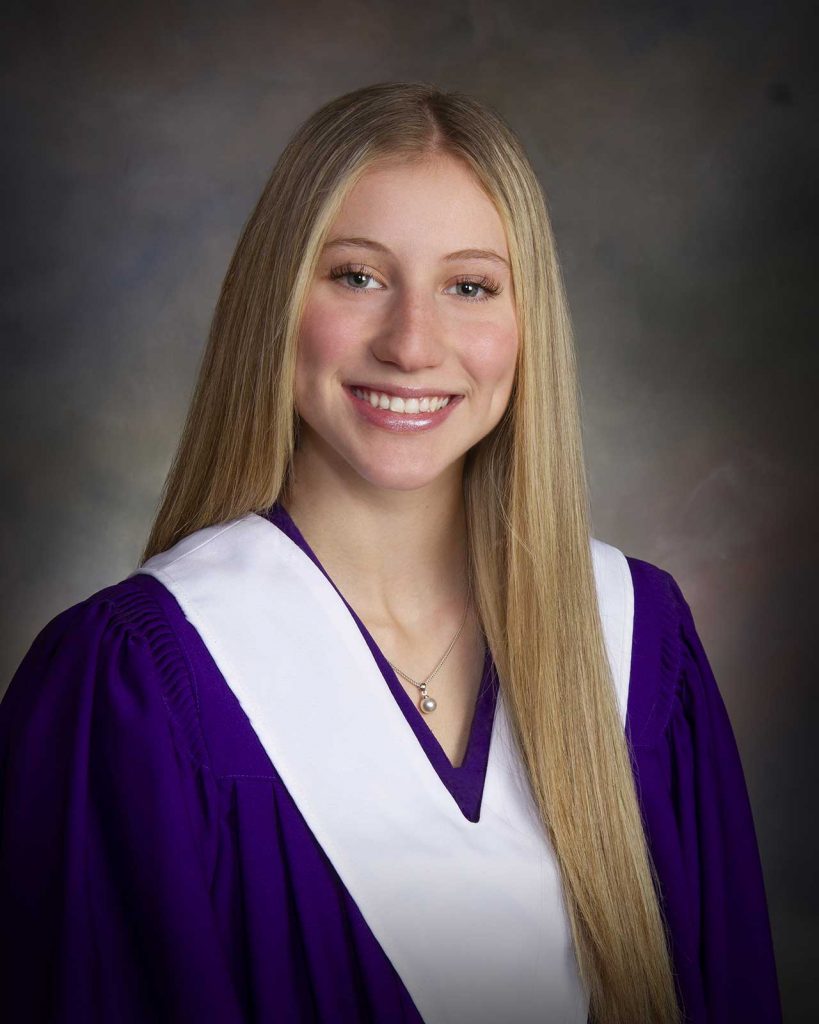 She says that "being born an amputee with one arm, you have got to be determined, alert and adaptable to make the most of every opportunity given. Without a doubt, injury prevention is a fundamental priority in my life … I am entirely capable of living a fulfilling passionate lifestyle, practising values such as leadership, collaboration and innovation all while keeping safety first."
This year saw a record-breaking 743 submissions from all 10 provinces and one territory for the award, which encourages Canadian youth to embody Stacey Levitt's qualities and ideals and Parachute's overarching goal of a long life lived to the fullest, while maintaining an approach that is rooted in risk management and injury prevention.
Ned Levitt, Stacey's father, said this year it was "particularly difficult choosing just one winner" but that, in the end, Carly's "grit and determination" made her stand out.
"Although awards and accomplishments are an integral and important part of one's growth, it's Carly's endearing personality and approach to life that makes her special. Her infectious personality resonates as she brings it to Moncton High School each and every day," says Michael Belong, the school's principal. "Carly is mature beyond her years and she is highly respected at Moncton High by her classmates and her teachers. Carly has made me realize that she does not have a disability and, when she arrived in Grade 9, she has done nothing less than show us what can be achieved when one puts their mind to it. Carly's energetic, positive demeanour makes her a special MHS senior."
Among Carly's many accomplishments:
Play Safe Ambassador for War Amps CHAMPS child amputee program
Captain of her school soccer team and a member of Curl Moncton's champion curling team, which has won six provincial titles and competed at the national level
Top academic student with average in the 90s
Active volunteer, including as a member of the school prom committee and a fundraiser for the Lions Sick Children's Fund via an annual Dragonboat Festival
Participates in the Codiac Soccer high-performance training academy
Holds down a part-time job
In fall 2021, Carly plans to begin a Bachelor of Science in Kinesiology at the University of New Brunswick in Fredericton and pursue a career in Occupational Therapy '"to give back to others who may need assistance in living a fulfilling life."
About the award
The Stacey Levitt Memorial Award was created in memory and celebration of Stacey's life by her family through Parachute. Each year beginning in November, high school students from across Canada can apply for this award.
This award encourages Canadian youth to embody Stacey's qualities and ideals and Parachute's overarching goals of a long life lived to the fullest, understanding the importance of risk management and injury prevention.
The Levitt family awards each year's selected recipient $2,500 to help them live their life to the fullest. The award could be put toward:
An educational endeavour
Engagement in sports
Investment in a travel experience
These pursuits would have resonated with Stacey, who loved school, sports and travel.
The successful recipient also receives a copy of Stacey's book of poetry, I Am a Rose: A Life in Poetry, published by her family in 1996 after her death.
Stacey Levitt Memorial Award recipients
2021 – Carly Smith, Ammon, NB
2020 – Erin Pelé, Grande Prairie AB
2019 – Rachelle Clark, Abbotsford, BC
2018 – Kate Walsh, Bedford, NS
2017 – Jenicca Jean, Upper Queensbury, NB
2016 – Thomas Semychyshyn, Winnipeg, MB
2015 – Kennedy Neumann, Burnaby, BC
2014 – Melissa Tiggert, Toronto, ON
About Stacey Levitt
Stacey Levitt was born May 19, 1977 at Toronto's Mount Sinai Hospital. She attended Allenby Public School, Glenview Senior Public School and Northern Secondary School. Stacey had a wide variety of interests and lived a busy and active life while growing up in North Toronto with her family – her parents Ned and Cheryl, her sisters Marni and Jacqueline, and many very special and close friends.
On Aug. 30, 1995, 18-year-old Stacey was struck and killed while jogging in her Toronto neighbourhood by a driver of a motor vehicle.